Make Fitness a Family Affair with
guzz
Fit
Make Fitness a Family Affair with
guzz

Fit

, a Family of Personal Trainers Serving Bondi, Queens Park, Tamarama and the Eastern Suburbs
At guzzFit Training, we believe that couples who train together and work towards fitness goals together stay together. We love working with couples because we have seen time and time again how this type of joint training can be incredibly beneficial to a relationship. Matt & Shirin are your Personal Trainers Serving Bondi, Queens Park, Tamarama and the Eastern Suburbs​.
Fitness is, by definition, a personal goal, but sharing it with your partner can make it more meaningful and powerful. No longer are you just doing something for yourself, your body and your own personal wellness. When you go through couple training with our personal trainers in the Eastern Suburbs, your decision to strive for fitness becomes something you are also doing for your partner and your relationship. Along the way, you will get to spend time with your partner and produce endorphins and happy vibes alongside them. This process is healthy and beneficial because you are creating virtually every positive emotion possible. The result is a terrific bonding experience for you and your partner, as well as a way to enhance your body and health in a united, collaborative manner. In other words, couple training can improve both your health and your relationship.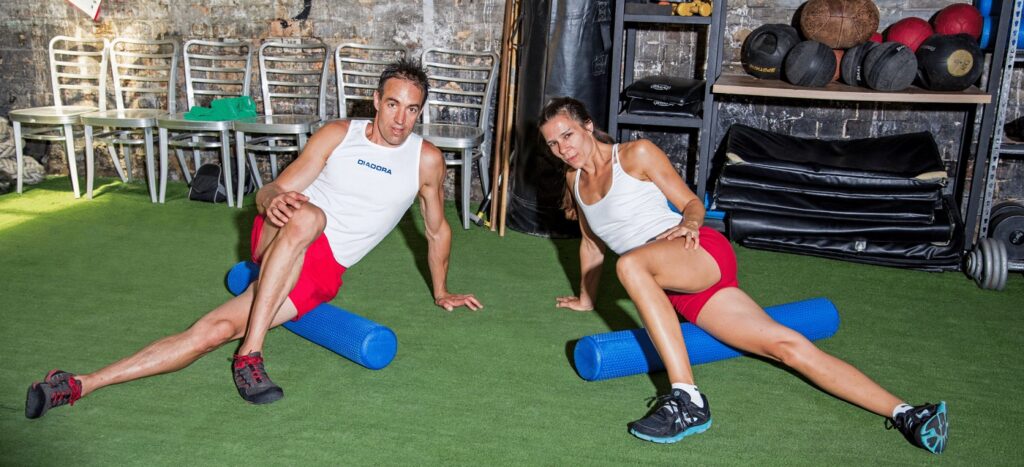 Couple Training from a Husband and Wife Couple
One of the reasons that we love to do joint couple training sessions at guzzFit is that we are a couple ourselves. We are unique as personal trainers in Bondi and Queens Park in that we are a husband and wife team. Since guzzFit Training first got started in 2006, it has been a collaborative effort. As a husband and wife with a young family, we strive to build a community feel among our clients that is unique for personal trainers in the area. The teamwork feel of guzzFit Training also makes it easier for us to stay agile as a business and incorporate the newest ideas and features of the fitness industry into our training programmes.
The fact that our two personal trainers in Tamarama are such a team also encourages couples or friends to engage our services on a joint basis. Our 'buddy up' training programmes are a bargain, priced at $45 each for a session (compared to our usual rate of $80 per one on one session). 'Buddy up' training also isn't just available to spouses or couples. On the contrary, while we often see significant others try the 'buddy up' training option as a means of enhancing their relationship, we also see lots of close friends who choose to pursue better fitness together. In 'buddy up' sessions, training partners can support each other, motivate each other and push each other to work harder. There is a feeling of loyalty in these sessions, where one partner might push harder to overcome a challenge because they are doing it for their partner as well as for themselves.
Learn More about 'Buddy up' Sessions from guzzFit 's Personal Trainers in the Eastern Suburbs
Are you interested in scheduling a 'buddy up' training session with a friend, family member, partner, husband, wife or significant other? Call guzzFit Training today to learn more about how this unique twist on personal fitness works. Our personal trainers in Bondi, Queens Park, Tamarama and throughout the Eastern Suburbs look forward to meeting you!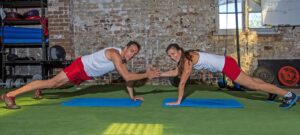 The Challenge of Getting Quality Personal Training in Coogee, Randwick, Kingsford or Maroubra Personal training sounds great if you're looking for a no-nonsense way to...
Read More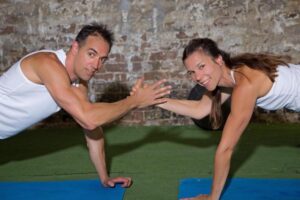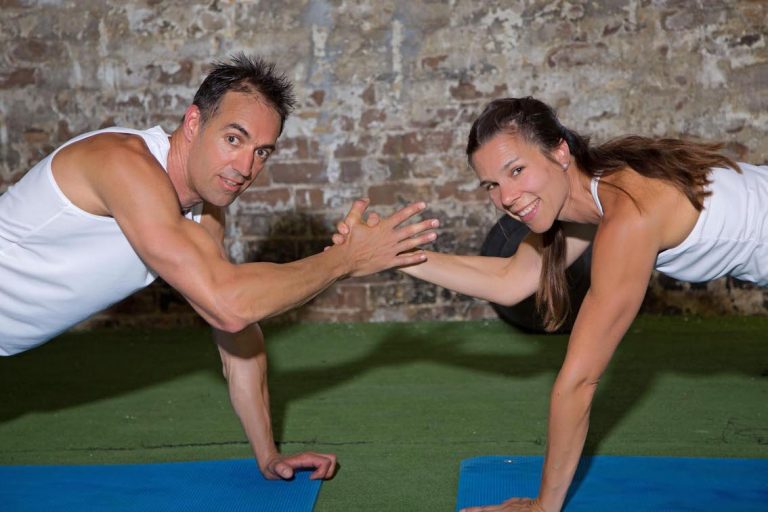 Fitness Workout Programs Fitness programs for men and women – training and workouts planned around your life Hooked on your personal training sessions and looking...
Read More