Fast Fitness Results with Coogee Personal Trainers
guzz

Fit

Group Fitness, Boxing Classes & Personal Training Sessions are scheduled with a highly tailored approach & run by local Coogee personal trainers.
We make this individualised effort to maximise the efficiency and effectiveness of every fitness training session for our clients.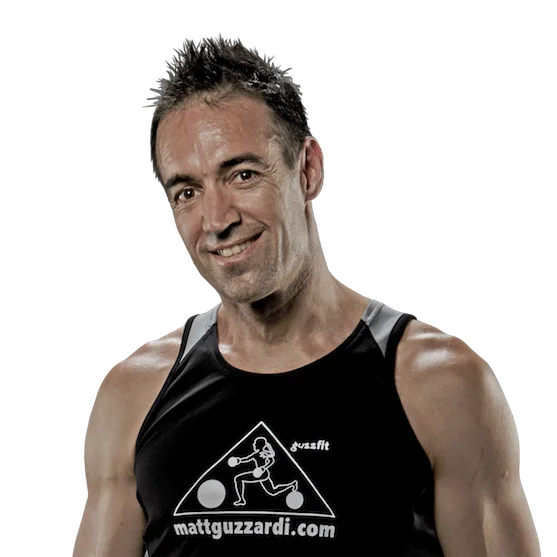 Matt Guzzardi
PERSONAL TRAINER, GROUP FITNESS INSTRUCTOR AND BOXING COACH
​​My journey to becoming a personal fitness trainer:
Fitness training has always been an important part of my week. I became a fitness trainer when it was confirmed to me that my personal and professional experiences helped communicate that personal fitness is an incredible way to snowball positives whilst reducing negatives!
Fitness is the essential in my week and I love to assist others reach their full potential.
In the very beginning I wanted to be stronger and faster with defined muscles so I began chasing those ideals at the age of 11 in 1979.
I rode a couple of kilometres to a gym in my home town, men in the gym that knew my father suggested some weight training exercises.
I expected my body to improve every follow-up session so my expectations progressed faster than I did.
In the early 90's my work place interests drifted away from mechanical engineering towards farming and breeding beef cattle, it was quite physically demanding riding horses, motor bikes, hopping in and out of tractors and trucks, building fences and moving cattle.
My sister was studying Human Movement at the Phillip Institute of Sport at that time, that study allowed her to prescribe a fitness program specific for my needs;
muscle balance to prevent injuries and improve posture,
weight training for quicker movements and
stretching for faster recovery.
Moving faster for longer, recovering quicker and preventing most injuries kept my energy levels high, I felt good and maintained the exercise program along with the values it encouraged.
I've enjoyed a range of activities throughout life;
boxing
soccer
athletics
cricket
tennis
Australian rules football
Taekwondo
Boxing has provided me with the greatest benefits, it continually challenges the quality of a fitness training regime;
the skills,
the balance,
quick changes of direction
generating power with torso rotation,
these skills relate to all sports.
My Grandfather was a boxer and undefeated as an amateur throughout most of the UK when he left in 1955 to begin a new life in Australia with his wife and children.
He continued to "EAT", "REST" and "MOVE" as he had in England, he believed in the cliché "healthy body healthy mind".
His tuition improved my balance and ability to generate force, power and speed. I liked his emphasis on balance and the way to generate power via core activation and body position. His analogies improved the way I can run, jump, dodge, weave, leap and spring about with ease and without discomfort!
As a personal trainer, group fitness instructor and boxing coach I'm involved with people interested in improving their health, well being and the fitness they require to fully embrace life.
If you're feeling challenged I can help you participate naturally and unhindered in sport and physical activities, break down the barriers and lower any hurdles preventing you from finding enjoyment during physical activity.
I'm experienced at reducing body fat, improving strength, increasing metabolic rates, muscle gains, definition, toning, body shaping and size improvements using specific proven methods.
If you manage your recovery and nutritional intake with guidance and support along with the email and online services we provide you'll maximise your fitness training quality and intensity.​​​
I offer a free trial personal training session to build rapport and start you on a path to achieving the health and fitness goals you've been wanting.
QUALIFICATIONS:
Certificate IV in Fitness (Personal Trainer – SRF 40204) "Fitness Institute of Australia"
Certificate III in Fitness (Gym Instructor – SRF 30204) "Fitness Institute of Australia"
Integrated Corrective Exercise certificates 1, 2 & 3 "Australian Graduate School of Health and Sport Science"
Snr Centrality Health Consultant "Paul Reid www.centralityhc.com"
StrongFirst – StrongFirst Kettlebell Course – "Pavel Tsatsouline"
Boxfit "Michael Isgro boxing"
PunchFit Trainer level 1 "Blackbelt Pro"
Johnny Lewis – JAB level 1 "Johnny Lewis boxing"
Colin Johnson boxing "Johnny Famechon boxing"
Alex Kiss boxing "Hungarian boxing coach" 
The link below to my profile on the Fitness Australia website contains some of the achievements and standards I've reached – Matt Guzzardi Fitness Australia Profile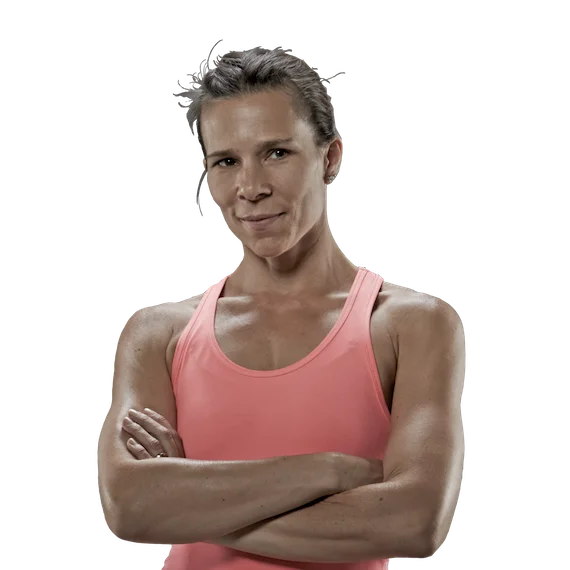 Shirin Guzzardi
PERSONAL TRAINER, GROUP FITNESS INSTRUCTOR AND METAFIT COACH
My journey to becoming a personal fitness trainer:
I've enjoyed sports all my life and decided to try out Personal Training in 2007.
In 2009 motherhood caused me to leave my place of employment with APTC in tourism. By 2011 I had two children, I was becoming more and more active, I studied to become a personal trainer and became qualified in February 2014.
My nature motivates positive thoughts, this inspires those I train to reach their fitness goals in a friendly and supportive way.
Health and fitness has become a serious focus in my life.
There's rarely a day I don't give great attention to it.
My favourite food nowadays is home cooked food mostly so I know what is in it.
If dining out I love "Earth to Table" in Bondi Junction or "Bondi Wholefoods" in North Bondi, their approach to food preparation suits my health philosophy of a nourished body.
As child I loved being active, making my body move always felt good.
As a fitness trainer I fully understand how amazing the benefits of exercise are!
I really enjoy helping others find movement patterns that give them this sense of fulfilment.
I motivate those I train to gain greater fitness and reaching their goals when they're with me and when without via online nutritional guidance and tailor made programs!
I'm an energetic positive personal fitness trainer capable of strengthening your mind and channeling your daily actions!
​My favourite exercise types are HIIT and Strength Training.
QUALIFICATIONS:
Certificate IV in Fitness (Personal Trainer – SIS 40210) | "Australian Institute of Personal Trainers"
Certificate III in Fitness (Gym Instructor – SIS 30310) | "Australian Institute of Personal Trainers"
Metafit Coach | "Metafit HIIT Training"
Kettlebell lvl 1 & 2 |"Australian Institute of Kettlebells"
Mobility Training |"Australian Institute of Kettlebells"
The link below to my profile on the Fitness Australia website contains some of the achievements and standards I've reached – Shirin Auber-Guzzardi Fitness Australia profile